2 tags
4 tags
10 tags
THE LUMINARIES (Honoring Meralco's Partners for...
*Late Post* March 9, 2013 Huling birit bago matapos ang term sa pagiging CFA Rep to the USC. :) It's such a privilege to have represent our college together with our Dean at such a prestigious event. Thank you Meralco (and for also acknowledging us as your partners for progress)! 
7 tags
Unmasking Cinderella Part 7
I do not own any of the photos. (Thank you Frankie Blanco for documenting even if I didn't ask you to!) And to those who watched and gave good feedback, it made me feel happy *heehee* Maybe I'll burn more stuff in the future. So this is my 7th Visual Output for my Mini Thesis. I burned the gown that I did for 3 sleepless days. WORTH IT! 
4 tags
SFA Y Exhibit
Block Exhibit, Corredor Galler.
2 tags
4 tags
5 tags
Some of the many group photos that we have.. I really never thought that I'd be emotional like this towards the end of our term. I was always excited about the fact that it was about to end. I remember me and my councilmate counting down months to encourage us with our tasks as representatives of our college.  Gaaaaaaash. *SIGH* I'll really miss these individuals even if we argued...
6 tags
Perya-Perya Lang 'Pre!
unibersidadngpilipinas: Please do join us in the most awaiting event of the University of the Philippines College of Fine Arts! :D You can also visit the page for more details: https://www.facebook.com/events/286838018108486/ Kita-kits mga 'pre! :D
8 tags
2 tags
7 tags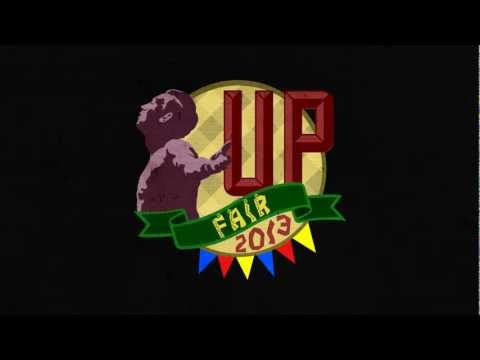 2 tags
 francisespina said: magkakilala pala kayo ni Gia Yes! :D hehe 
4 tags
Tatak Botante
MATALINO. MATALAS. MALAYA. TATAK BOTANTE. "Voters' registration and education campaign spearheaded by the UP Diliman University Student Council (UPD USC), through the leadership of the Education and Research Committee Headed by Jules Guiang, and the University of the Philippines System Administration, through the UP Padayon: Eleksyon 2013, with the NCPAG Student Government, the UP LB...
2 tags
Hell week? Hell sem? Hell year? ... O hell UP... →
2 tags
2 tags
ellafarts replied to your post:  ellafarts said: Galing! Namiss ko bigla college… Yup! Just graduated noong 2009. ID ang major ko. :D ah okay :) Hehe di ko naabutan. I mean, I came in as a freshie one year after pa. hehe
3 tags
Walang ka-date? Friend zoned? Malay mo sa... →
2 tags
 ellafarts said: Galing! Namiss ko bigla college days ko sa FA! TALAGAAAAAAAAAAAAAAAAAAAA?!?! you're from FA pala :O What major? 
6 tags
4 tags
4 tags
Manila Ocean Park
Some pictures were taken by my dad(mostly the group shots), and some were mine. But I post processed everything so that it would look cohesive..in a way :D  I'm so happy that I had this trip with my family. I always wanted to be a mermaid when I was younger. I dunnoe..some sort of childhood dream that will never really happen. haha! These are just one of those memories...
8 tags
Meralco Street Art Painting
(Late Post: November Project) First and foremost I would like to thank Carlo de Laza, UP ArtistsCircle Frat ( Janus Nuñez), UP Artists' Circle Sorority ( Precious Jewel Gamboa) and UP Industrial Designers Association (UP IDeA) ( Natasha Mae Luistro) and Is Jumalon … also to the people who contributed and gave their effort and time : Job David, Kenneth Balasanos, Maricar...
5 tags
5 tags
6 tags
10 tags
6 tags
7 tags
7 tags
7 tags
Busy, as always. What's new?  Anyway, I'm starting to hate my job. :/ I need a job that will inspire me. I mean for those who are working, I guess, or.. hope that you understand me. I've been teaching art for 3 years now, And I commend the mentors, and teachers out there who are doing a great job and loving what they're doing. I guess teaching really isn't for me. I...
so frustrated. 
toilet time: Avoid the top 10 biggest brain... →
we-are-star-stuff: No Breakfast: People who do not take breakfast are going to have a lower blood sugar level. This leads to an insufficient supply of nutrients to the brain causing brain degeneration. Overeating: It causes hardening of the brain arteries, leading to a decrease in…
3 tags
Isipin mo na lang, when you get through this, you're stronger and wiser. And God is with you. :) I didn't have a decent sem break vacay, too, because I had to work on sample artworks for my students @.@ Nonetheless, enjoy your second semester! :D Thank youuu! >< :D true that. What doesn't kill you makes you stronger nga raw sabi ni Kelly Clarkson wahaha! but kidding aside… will...
6 tags
5 tags
8 tags
6 tags
9 tags
9 tags
GOING GUERRILLA: Creating Abductive Images in a...
I was very happy and pleased that ThingkAngLahi Alternative UPD (Univ Org in UP) made ARTWORK come to CFA and have a silkscreen party last October 5! I went from room to room to announce this event and surprisingly, many did came! Tinay Villiamiel (who also came from CFA) of ARTWORK T-SHIRT and the rest of her team came and had a talk about how they started and where do they actually get their...
5 tags
Portraits
Ink and me are inseparable as of the moment. I can do this all my life and enjoy. 
7 tags
Sketch (1)
Studies I made for my final output. Still doodling and playing on my medium. Gaaah I am really enjoying this, but at the same the pressure of finishing something is killing me. #Ireallyhavetofinishsomethingrightnow
9 tags
Veronica Lleander Collection 2012
My classmate from elementary PMed me, inviting me to model for her designs for her portfolio. (Now, who wouldn't say no to that? I mean.. it's a privilege, and besides that, she was a good friend to me) So I went all the way to St. Benilde to make this possible for her. Honestly, I really never expected how great the pictures would turn out. I was with amazing— wait, an...
3 tags
8 tags